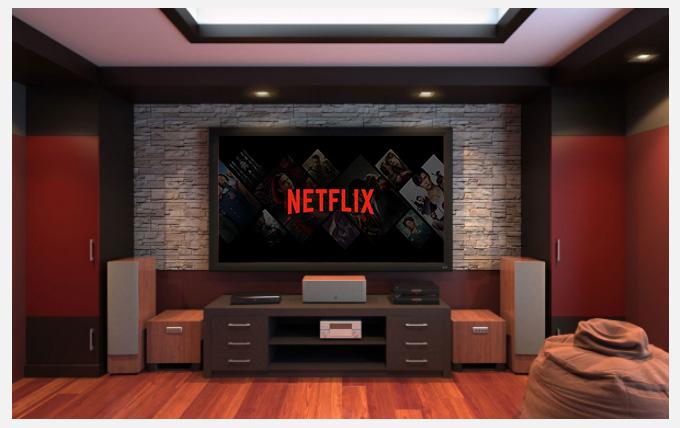 Size is the most important factor in terms of projector screens. Since the screen itself will not have much of an impact on the image quality, size compatibility with the projector is the key component. It's important to consider the quality capabilities of the projector and its distance from the screen. A wide variety of sizes is available, from 73 to 200 inches. Retractable projector screens include manual pull-down and motorized models. These allow you to turn a living room or other room in your home into a home theatre temporarily. For more professional home cinema installations, a fixed screen is recommended. The most common screen aspect ratio is 16:9, which suits a great variety of movies, TV shows, and any content from a common Blu-ray player. CinemaScope, or ultra-wide 21:9 ratios, are also available for home theatre enthusiasts, which is ideally suited for modern blockbuster movies to give the experience of a real movie theatre.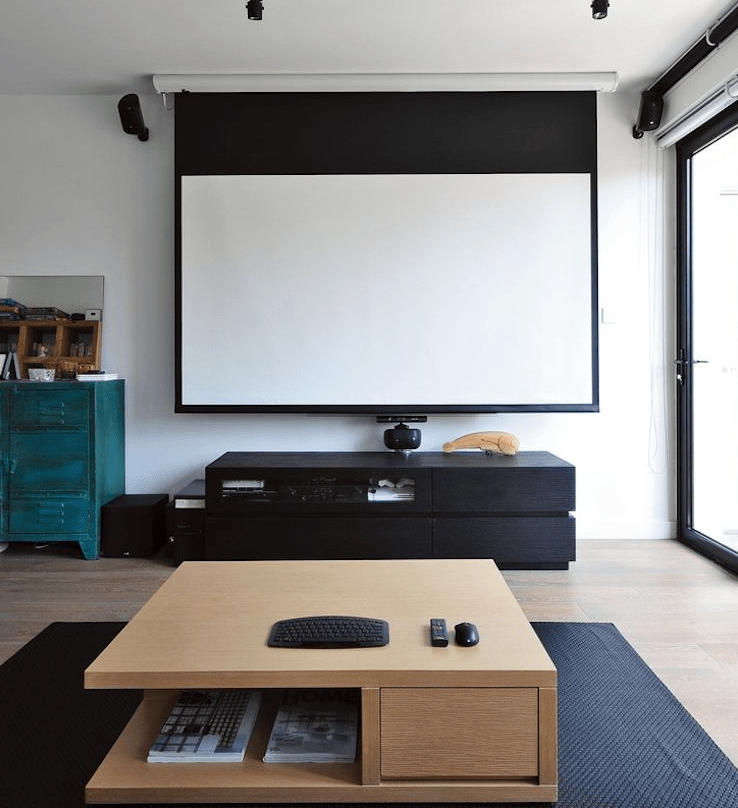 What is Fixed vs. Motorized Screens?
Wanting your screen to disappear while not in use? Our Motorized screens make that possible. Looking to make the screen the centerpiece of the room? Our Fixed screens deliver the impact you desire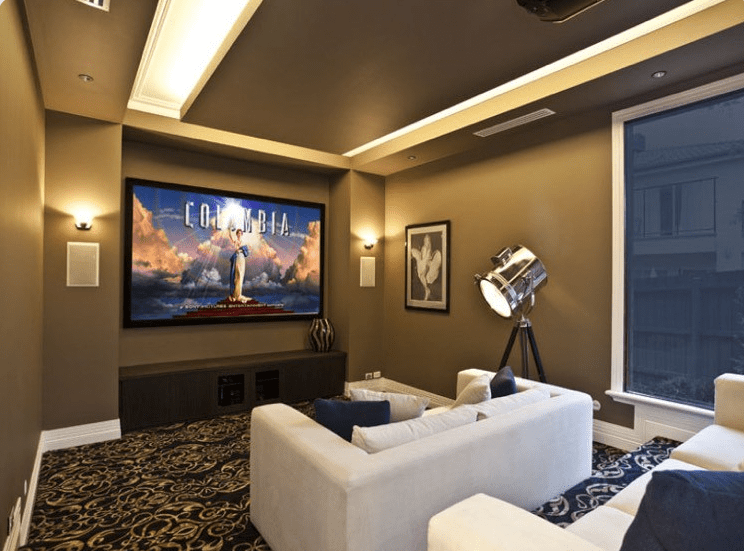 CEILING MOUNT PROJECTOR SCREEN
Often the perception of a cinema room is a mass of electronic hardware. An ugly projector screen on the wall and a projector bolted to the ceiling dominating a space. This simply does not have to be the case though. If you want to turn your regular lounge into a home cinema system then you will want a discrete system.
This is where hiding your projector screen is essential. In order for this to work you need to select a motorized projector screen, which can retract back into housing.
There are many different ways of hiding your screen so that it is only visible when required. Your choice will very much depend on your particular application and the stage at which you are in your project. Take a look at some of the most popular methods below. 
WALL MOUNT PROJECTOR SCREEN
CUSTOMIZED PROJECTOR SCREEN